Les gagnants 2013 du concours de photographie Wildlife Photographer of the Year (PHOTOS)
Plus de 43.000 clichés en provenance de 96 pays étaient en lice mais c'est le Sud-Africain Greg du Toit qui a été consacré mercredi 16 octobre meilleur photographe 2013 du concours "Wildlife Photographer of the Year".
Co-organisée par le Natural History Museum de Londres et la BBC, la compétition fait partie des plus prestigieuses dans le monde de la photographie de la vie sauvage.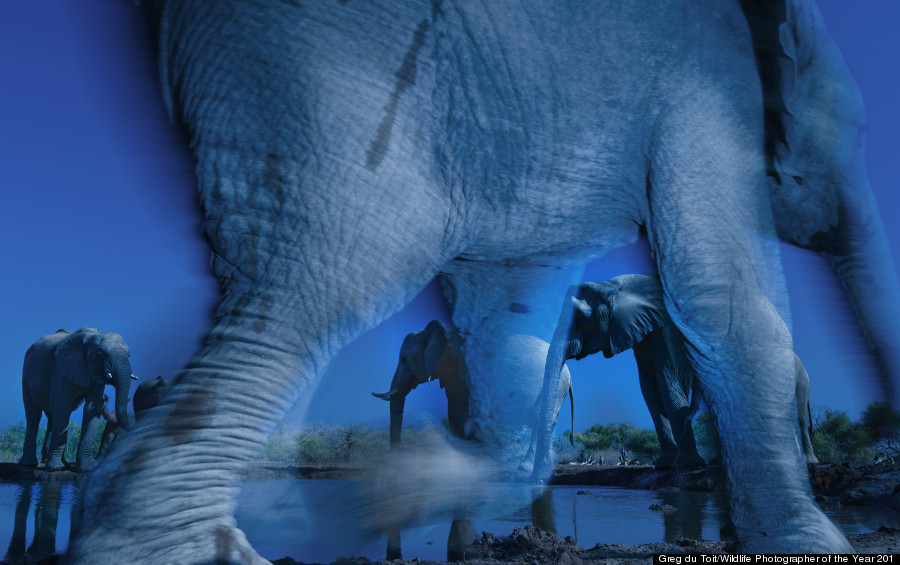 "Essence of elephants", par Greg du Toit

Lors de l'annonce des gagnants 2013, Greg du Toit a révélé avoir passé près de 10 ans à chercher l'instant idéal pour capturer ce troupeau d'éléphants qui lui a valu les honneurs du jury:
"Mon but était de prendre des risques, a confié le sud africain. Je voulais abandonner les pratiques conventionnelles de photographie afin de réaliser un portrait unique d'éléphant. Ce cliché transmet l'énergie que je ressens lorsque je suis en leur compagnie".
Jim Brandenburg, membre du jury et photographe de renom, a de son côté expliqué que l'image l'avait immédiatement transporté dans les plaines africaines: "Le cliché sort du lot grâce à son aspect technique excellent et au moment unique qu'il capture. C'est la photo d'une vie".
Dans la catégorie jeune photographe, le prix est revenu à Udayan Rao Pawar, âgé de 14 ans, pour sa photo "Mother's little headful" prise sur les rives de la Chambal en Inde (voir ci-dessous).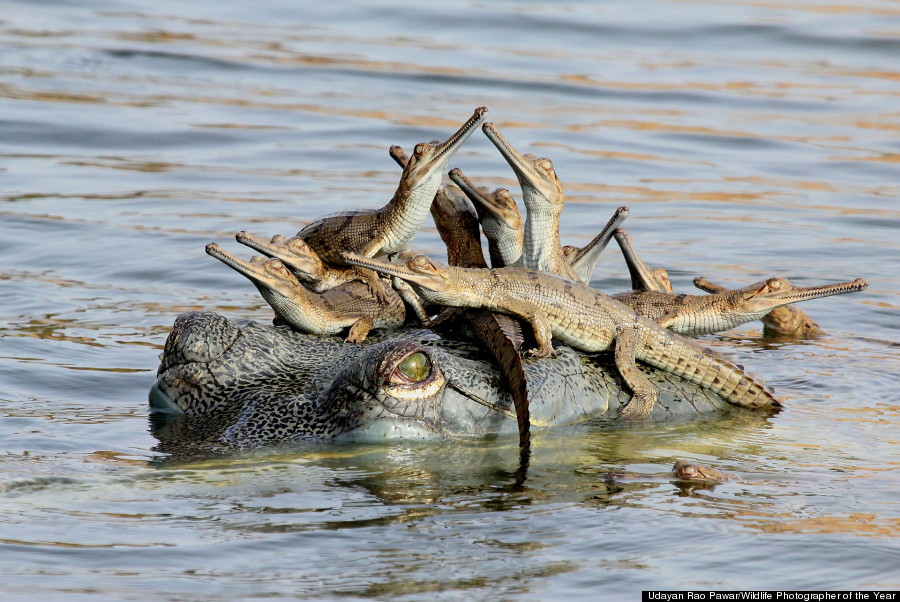 "Mother's little headful", par Udayan Rao Pawar
Pour obtenir cette image, le jeune homme a campé toute une nuit près de la rivière: "Quand l'aube s'est levée, j'ai vu cette scène. La mère est apparue à la surface lorsque ses petits l'ont appelée. Ils se sont ensuite précipités et ont grimpé sur sa tête."
Pour Tui De Roy, photographe reconnu de la vie sauvage, la composition et le timing de l'image sont parfaits: "Le regard de la mère semble dirigé vers nous, suppliant de la laisser vivre en paix. Ce cliché est à la fois beau et espiègle."
» Découvrez ci-dessous les autres clichés remarqués par le jury:
Retrouvez les articles du HuffPost sur notre page Facebook.
Suivre @HuffPostQuebec
SUIVRE LE HUFFINGTON POST