Des dizaines de membres du Ku Klux Klan ont manifesté devant le parlement de Caroline du Sud (sud-est des Etats-Unis) samedi 18 juillet. Ils entendaient protester contre le retrait du drapeau confédéré controversé, sous les huées de contre-manifestants, ont rapporté des médias. Les membres du KKK, qui militent pour la suprématie blanche, ont brandi des drapeaux confédérés sur les marches du parlement local.
Certains membres du groupe ont aussi agité un drapeau avec une croix gammée. Selon le journal, les membres du Klan n'ont pas fait pas de discours mais ont chanté et scandé des slogans en direction d'un groupe de contre-manifestants. Des insultes ont fusé, des bouteilles d'eau ont été lancées. Les policiers avaient été déployés en nombre à Columbia, capitale de Caroline du Sud, et, même si quelques heurts ont éclaté, aucune violence majeure n'a été signalée.
Lors de ces heurts, une image a particulièrement retenu l'attention sur les réseaux sociaux: celle d'un membre du Ku Klux Klan, portant un t-shirt orné d'une croix gammée, qu'un responsable de la police locale a aidé à se mettre à l'abri. Ce policier, c'est Leroy Smith, directeur du département de la sécurité publique, qui est Noir. "Un suprémaciste blanc aurait-il fait la même chose pour un manifestant des Black Panthers?" se demandent les internautes, qui semblent déjà connaître la réponse.
La Caroline du Sud a retiré le 10 juillet de son parlement le drapeau confédéré. Une décision provoquée par le meurtre de neuf Noirs, tués par un partisan de la suprématie blanche dans une église de la ville de Charleston en Caroline du Sud le mois dernier. Emblème des soldats du Sud pendant la Guerre de Sécession, le drapeau confédéré est un symbole de racisme pour beaucoup d'Américains.
L'auteur du massacre de Charleston, Dylann Roof, 21 ans, avait justifié son crime par sa haine des Noirs. Sur un site internet lui étant attribué, des photos le montrent, avant l'attaque, brandissant des armes et posant avec le drapeau confédéré. Dylann Roof a été inculpé d'assassinat pour chacune des neuf victimes. Son procès doit avoir lieu l'année prochaine.
Après le rassemblement, alors que le groupe du KKK se dirigeait vers un parking surveillé par la police, des contre-manifestants les ont suivis et plusieurs heurts ont éclaté, selon The State et un autre journal, le Post and Courier.
Plus tôt dans la journée, environ 100 membres d'un groupe, appelé les "Black Educators for Justice", s'étaient réunis devant le parlement. Des personnes brandissant des drapeaux confédérés s'étaient aventurées dans cette manifestation, ce qui a entraîné des affrontements verbaux, relate le Post and Courier, qui précise que la police est rapidement intervenue pour séparer les deux groupes.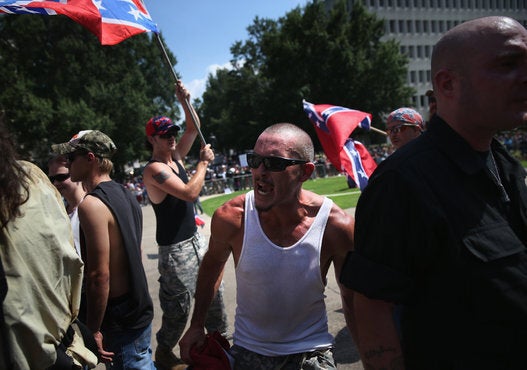 John Moore via Getty Images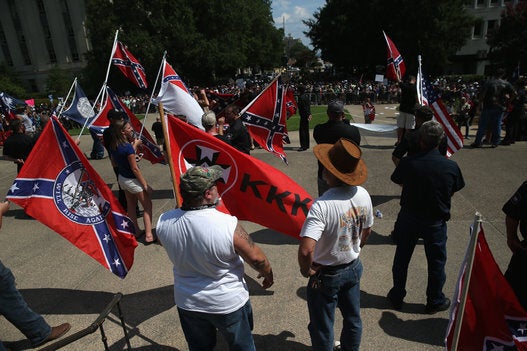 John Moore via Getty Images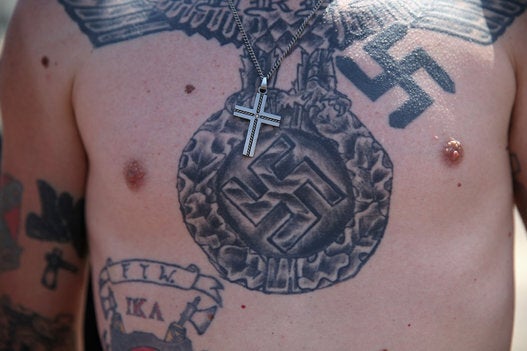 John Moore via Getty Images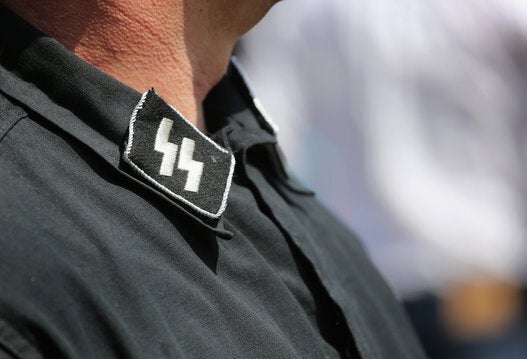 John Moore via Getty Images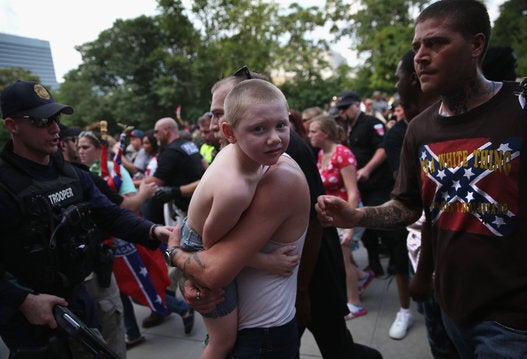 John Moore via Getty Images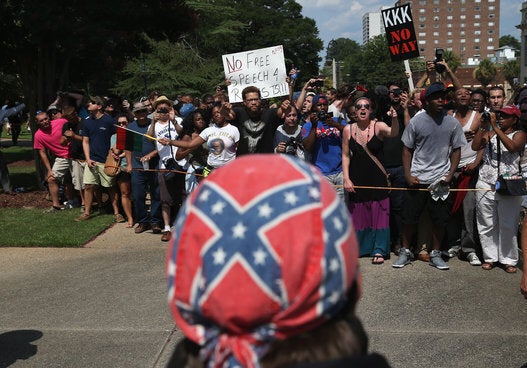 John Moore via Getty Images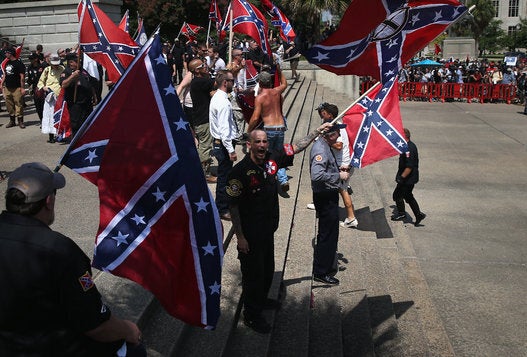 John Moore via Getty Images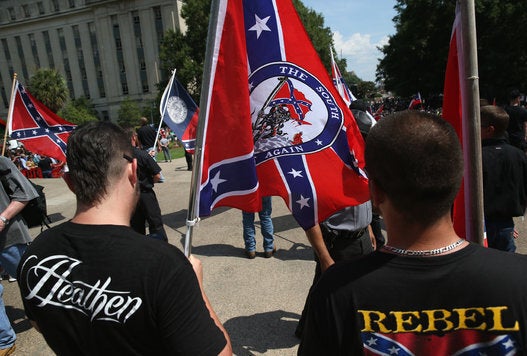 John Moore via Getty Images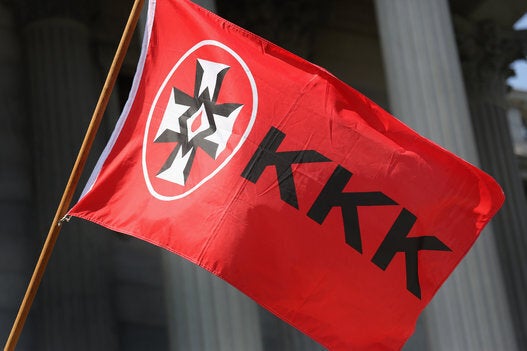 John Moore via Getty Images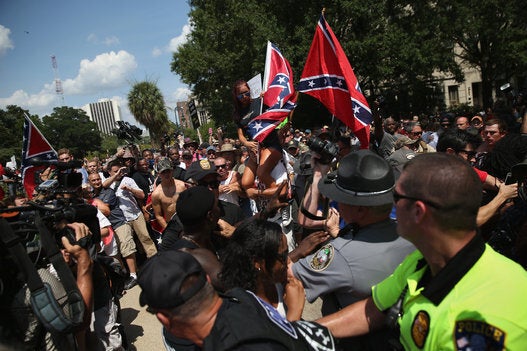 John Moore via Getty Images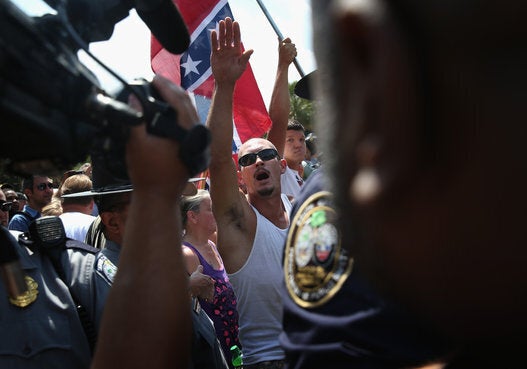 John Moore via Getty Images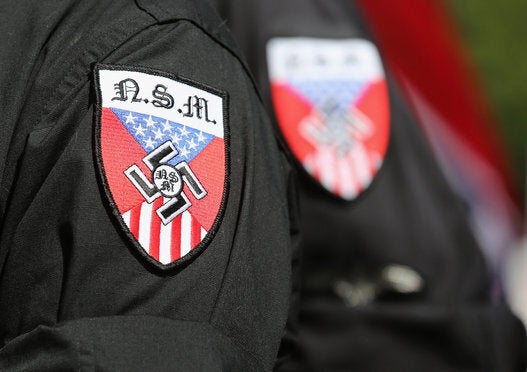 John Moore via Getty Images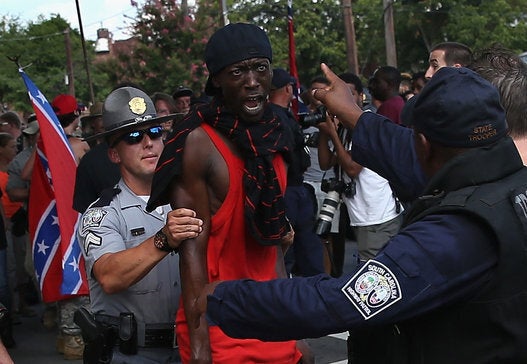 John Moore via Getty Images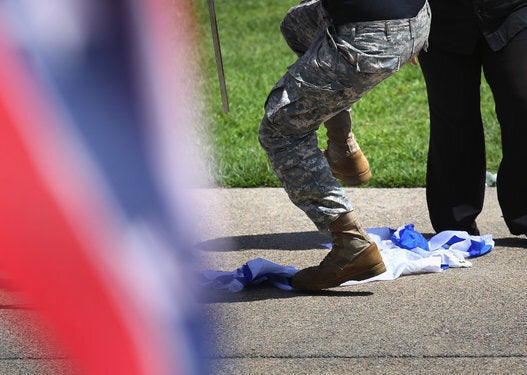 John Moore via Getty Images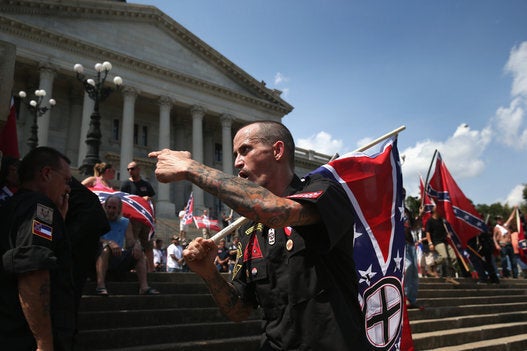 John Moore via Getty Images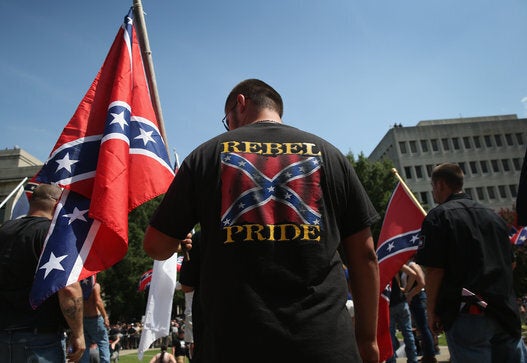 John Moore via Getty Images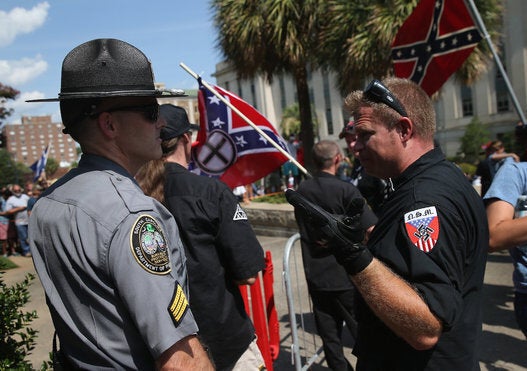 John Moore via Getty Images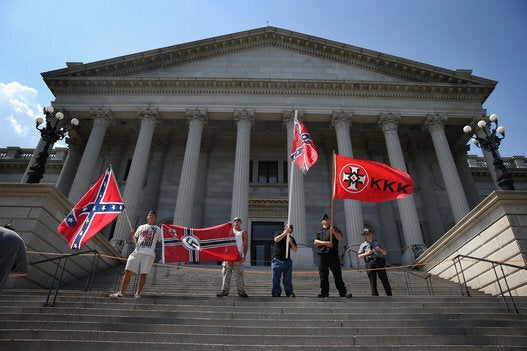 John Moore via Getty Images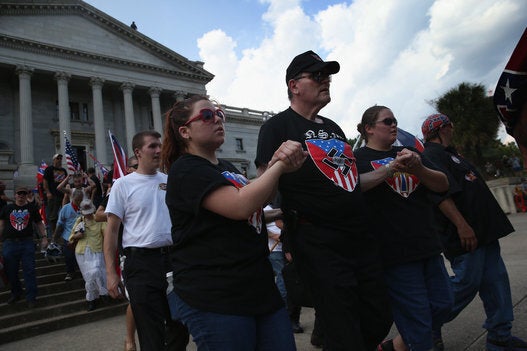 John Moore via Getty Images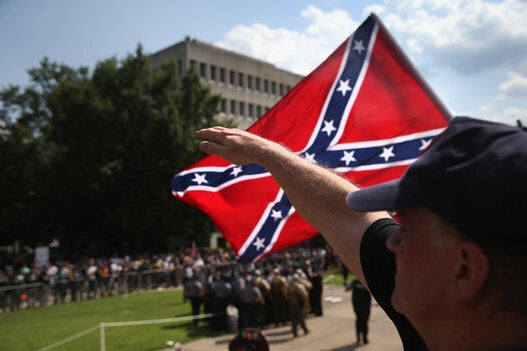 John Moore via Getty Images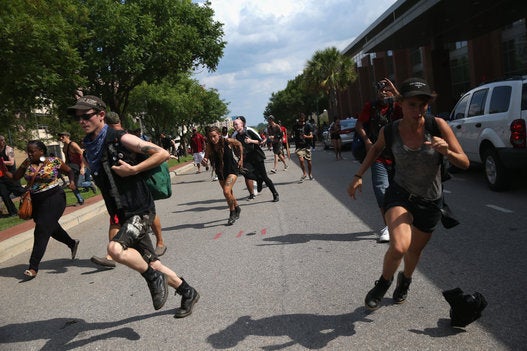 John Moore via Getty Images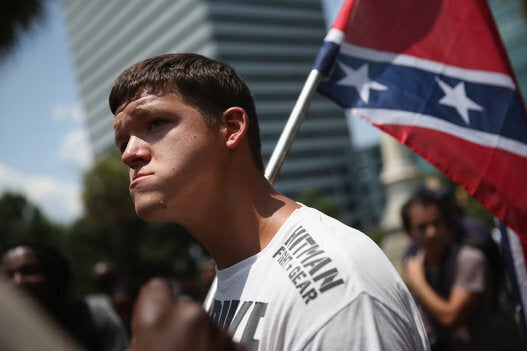 John Moore via Getty Images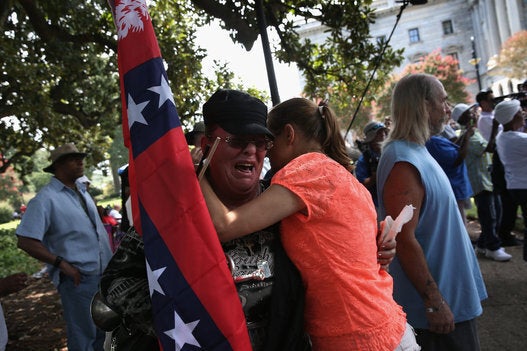 John Moore via Getty Images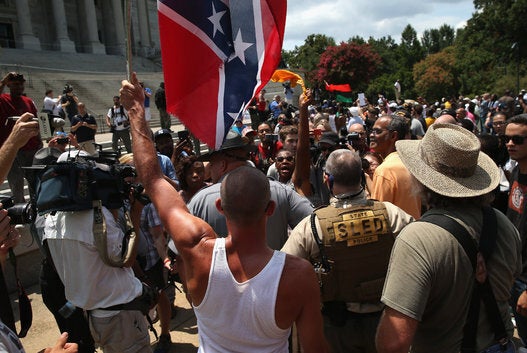 John Moore via Getty Images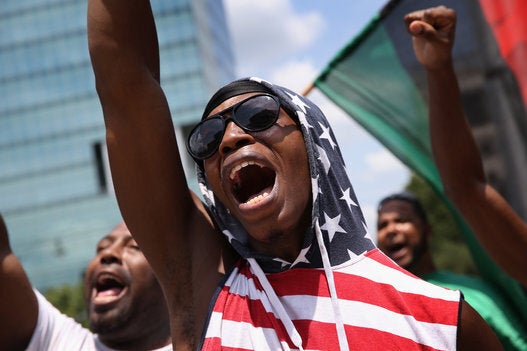 John Moore via Getty Images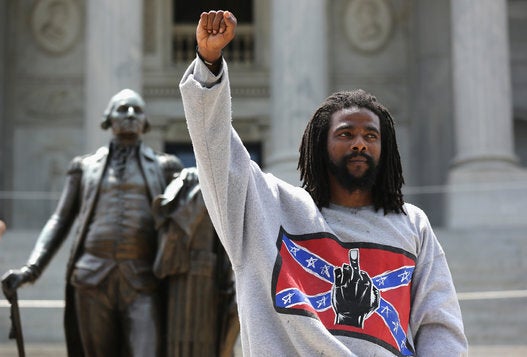 John Moore via Getty Images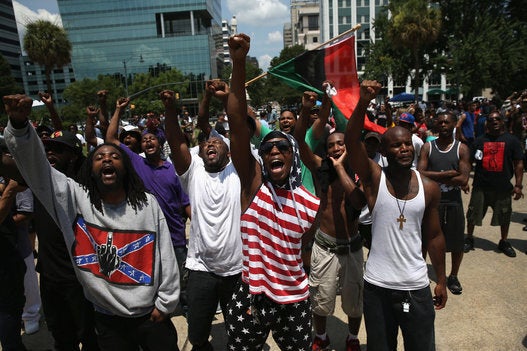 John Moore via Getty Images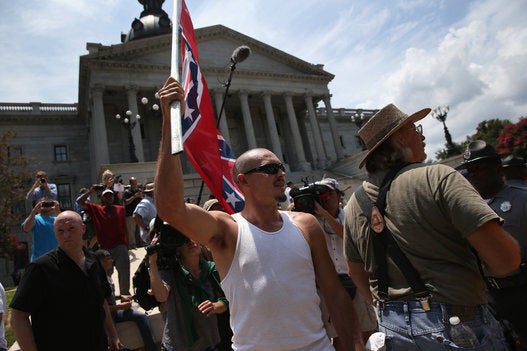 John Moore via Getty Images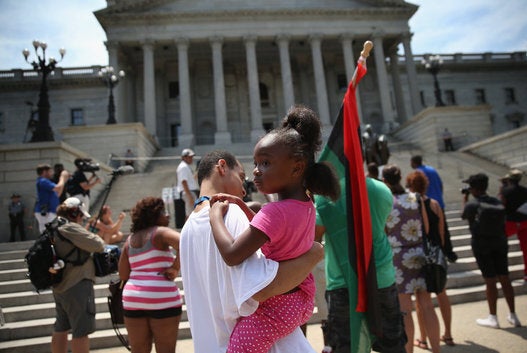 John Moore via Getty Images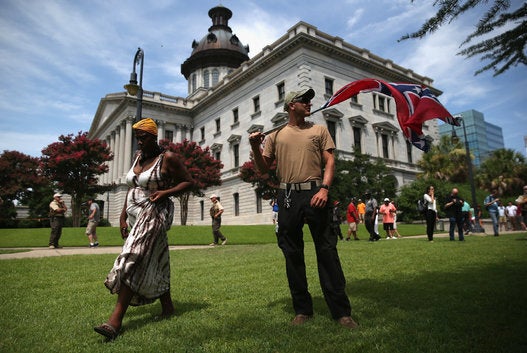 John Moore via Getty Images