Le logo du 150e anniversaire de la Confédération est dévoilé, et il ne fait pas l'unanimité
Le logo conçu par une étudiante de 19 ans de l'Université de Waterloo a été choisi pour représenter les festivités entourant le 150e anniversaire de la Confédération canadienne. Sauf que le processus de sélection dudit logo ne fait pas l'unanimité au pays.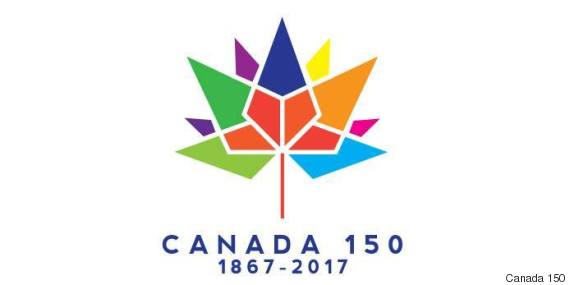 Le logo créé par Ariana Cuvin a été soumis dans le cadre d'un concours organisé par le gouvernement du Canada.
Son design dévoilé jeudi a battu 300 autres soumissions, selon le Waterloo Record.
En plus de représenter le 150e anniversaire, son logo lui rapportera 5 000 $.
Cuvin a expliqué au journal qu'elle avait tenté d'éviter de représenter la feuille d'érable, mais qu'elle s'était finalement résignée à en faire une formée de 13 diamants de couleurs variés qui illustrent la diversité de la population.
À travers le Canada, des designeurs se sont opposés au processus de sélection lui-même, mais ont aussi exprimé leur désaccord face au choix du gagnant.
Adrian Jean, président de Designers graphiques du Canada (DGC), a publié une lettre ouverte lundi déclarant que le gouvernement « avait ignoré les commentaires des designers professionnels et des étudiants du Canada et ont annoncé son "gagnant" du concours de logo Canada 150 ».
Jean a accusé le gouvernement « d'exploiter les étudiants » et a dit que des concours du genre sont « non-éthiques et se font au détriment des étudiants, des professionnels et du Canada en général ».
Il ajoute que ni le gagnant ni aucun autre participant n'a reçu de compensation appropriée pour le travail accompli.
Certains ont été réticents à critiquer le logo lui-même, mais Mark Busse, designer d'une firme de Vancouver, a dit qu'il « satisfait les critères minimaux » requis pour être utilisable.
Selon lui, le concours crache sur une des industries les plus importantes de « l'économie émergente du savoir ».
Le gouvernement avait au départ dépensé 40 000 $ pour créer cinq logos qui n'avaient pas rencontré grand enthousiasme dans la population.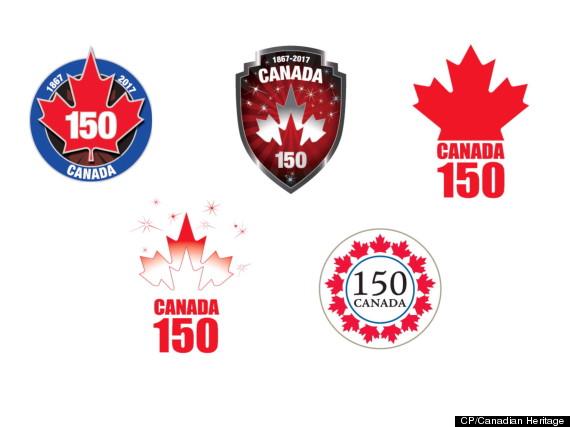 Des designers ont ensuite créé des options alternatives, que vous pouvez voir dans la galerie ci-dessous.
Alternate Logos For Canada's 150th B-Day
Created by Jason Fung "Canada's 150th celebration mark represents a pillar that was used in the original logo to symbolize pride and strength. The back pillar can be changed to various colours to communicate multiculturalism. The two pillars are married together to communicate unity."

Created by Carmel Dias "To create a logo that represents 150 years of Canada in 4 days is hard. However, after seeing the proposed logos I thought I'll give it a try. Like all good design I wanted to keep it clean and simple. I decided to used the traditional 11-pointed red maple leaf but gave it a modern look to it. A mix of old with the new. Hope you like it."

Created by Ibraheem Youssef "I wanted to create a logo for Canada's Sequicentinnial that signified growth. The Growth that Canada has gone through in the past 150 years, has been in many areas, culturally, demographically, ethnically, population wise, and growth in the way the nation as a collective thinks, and operates interally, as a Country and externally as a part of the global community. This elongated graphic represents all that, while alluding to further continued growth."

Created by Michael L'Ecuyer & Ruth Ann Pearce "Title: l'Unifolié (The One Leafed) || Slogan: Naturally Refined. || Description: We respectively reduce our countries identity to its most essential; linear and perfect. We remember yesterday as it has brought today that guides us towards tomorrow."

Created by Melissa Agostino "A play on Canada's anthem "O Canada", using "Oh! Canada!" to indicate that it's actually a big deal to be 150 years old and everyone should get excited! Font used: Gibson, designed by Canadian type designer Rod McDonald."

Created by Henry Tyminski "150 dots arranged in a maple leaf representing 150 years. The dots can also symbolize the many different cultures that can be found within Canada – to express Canada's multiculturalism. Font used: Gibson, designed by Canadian type designer Rod McDonald."

Created by Dave Watson "I have always loved logos with hidden gems in them (see Hartford Whalers logo). So for my mark, I attempted to create the flag out of the letterforms. If you see it great… if you don't, it still reflects the pride we all feel as Canadians."

Created by Andy Slater "This logo focuses on Canada's bright multicultural canvas. With each colour connecting, unity is ever present, showcasing Canada's strong backing of multiculturalism and acceptance. "

Created by Kammy Singh "Canada is a country that is a mosaic of many different cultures, traditions and climates. All the diversities share the Canadian spirit of compassion, acceptance and pride."

Created by Andrew Passas "The maple leaf is one of the most iconic symbols of Canada. It represents our colourful landscape, the team we cheer for, the flag we fly and the diverse people who stand beneath it. It is our symbol of pride and strength that welcomes many and represents all."

Created by Brooke Hennessy "A country that is largely defined by lack of an agreed upon national identity has fewsymbols that can adequately represent it. This mark depicts one aspect of our nation that is universally understood: the pride we feel for – and the inspiration we draw from – our natural environment and the unique creatures that inhabit it. Oh, and I made a 5 look like a loon."

Created by Theo Gibson "150 years is a significant amount of time to create anything great. In this instance it's Canada, So I found a visual way to represent some of the important facts. I went with a simple design in order to create a logo that used the design elements and overall vibe of our national flag. The three leaves represent each fifty year interval of this anniversary as well as the three British colonies that formed together to create this country on July 1, 1867."

Created by Jonathan Mutch "When I started thinking about Canada Day, and how I've celebrated this great country on this day all my life – I instantly thought of standing amongst thousands of fellow countrymen and women to watch the spectacle that is the Canada Day fireworks show. The logo is meant to represent that feeling – the obvious connection to the explosion of colour while watching the show, and the unity you feel amongst friends, strangers, relatives and neighbours as you stand in celebration of this great country"

Created by Adam Lonero "Not much to say on this one. Simple, graphic, and leveraging the iconography of the most recent ad campaigns by which Canada has been identifying itself to Canadians and the world. Could use significant development, but stands as it is."

Created by Dominic Ayre
Cet article initialement publié sur le HuffPost Canada a été traduit de l'anglais.
Abonnez-vous à notre page sur Facebook

Suivez-nous sur Twitter