Meurtre d'un jeune Noir aux USA: un responsable de l'enquête se retire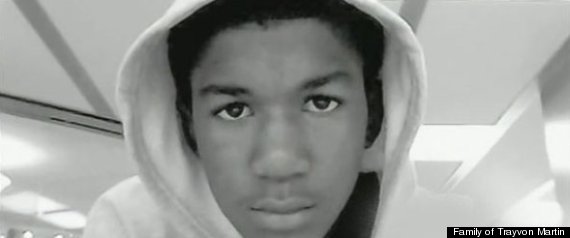 MIAMI, 22 mars 2012 (AFP) - Le meurtre d'un jeune Noir américain abattu par un Blanc qui faisait des rondes pour surveiller son quartier en Floride suscitait une indignation grandissante aux Etats-Unis, poussant le chef de la police de la ville à annoncer jeudi son retrait temporaire de ses fonctions.
"Il est manifeste que ma présence dans cette affaire perturbe la procédure", a déclaré à des journalistes Bill Lee, le chef de la police de Sanford (banlieue d'Orlando au centre de la Floride), où se sont déroulés les faits.
"Dans ces circonstances, j'en suis arrivé à la décision de me retirer temporairement de mes fonctions", a-t-il ajouté. "Je fais ceci dans l'espoir de ramener un semblant de calme dans une ville en ébullition depuis plusieurs semaines".
Le 26 février, alors qu'il rentrait chez lui après avoir acheté des sucreries, Trayvon Martin, 17 ans, a été abattu par George Zimmerman, qui effectuait des rondes de surveillance dans son quartier, une zone résidentielle.
"Il y a quelque chose qui cloche avec ce type", avait-il dit en appelant les services d'urgence 911, selon l'enregistrement de l'appel diffusé par la presse américaine. "Ces salauds finissent toujours par s'en sortir", avait-il ajouté.
M. Zimmerman, 28 ans, d'origine hispanique, avait invoqué la légitime défense et il est actuellement en liberté. Mais les circonstances des faits restent floues et l'enquête de la police de Sanford fait l'objet de vives critiques.
Le conseil municipal de la ville a voté mercredi une motion de défiance à l'encontre de Bill Lee.
"Je demande aux habitants de Sanford et de ce pays de comprendre qu'une procédure judiciaire est mise en place et que la ville de Sanford veut plus que tout que justice soit rendue pour la famille" de la victime, a déclaré jeudi à la presse un responsable de la municipalité, Norton Bonaparte.
Le ministère américain de la Justice, le procureur du district central de Floride et le FBI ont ouvert une enquête.
Les parents du jeune garçon et leur avocat ont été reçus jeudi par l'adjoint du ministre de la Justice, le procureur et d'autres responsables du ministère. "Avant tout, nous avons présenté et continuons de présenter nos plus sincères condoléances. Pendant cette rencontre, nous avons écouté avec attention les inquiétudes de la famille et de ses représentants", selon un communiqué du ministère.
Un grand jury (chambre d'accusation) doit se réunir le 10 avril pour décider si les charges sont suffisantes pour poursuivre George Zimmerman.
La mort du jeune Noir a relancé le débat sur une loi votée en 2005 en Floride avec le soutien du lobby des armes, la NRA. Ce texte --appelé "Défendez-vous" par ses défenseurs, "Tirez d'abord" par ses détracteurs-- a assoupli les conditions d'exercice de la légitime défense.
L'affaire enflamme la Floride, où des manifestations ont lieu quotidiennement pour dénoncer un nouvel exemple de profilage racial, et le mouvement se propage à d'autres villes du pays dont New York.
Une manifestation était prévue jeudi à Sanford, en présence du pasteur noir Al Sharpton, célèbre défenseur de la cause des Noirs.
"Mon coeur est brisé (...) je veux que justice soit rendue à mon fils", indique dans un communiqué Sybrina Fulton, la mère du jeune homme, qui organise cette campagne de signatures.
George Zimmerman "a reconnu avoir tiré, pourtant il n'est pas en prison. Les membres de la communauté sont inquiets", a indiqué dans un communiqué la principale organisation de défense des droits civiques des Noirs américains, NAACP. "Trayvon Martin était un étudiant apprécié, un athlète, et il n'avait jamais été impliqué dans aucun problème".
Signe de l'intérêt pour ce meurtre: plus d'un million de signatures avaient été réunies jeudi sur le site change.org, qui organise des pétitions en ligne, pour demander l'inculpation de George Zimmerman.
Notre dossier complet sur Trayvon.

One week after Detective Gescard Isnora was fired for unloading the first of 50 bullets that killed her fiance, Sean Bell, in 2006, Nicole Paultre Bell has expressed her anguish over a similar tragedy -- the death of Florida teen Trayvon Martin.
Paultre Bell penned an open letter to Martin's grieving parents, Sybrina Fulton and Tracy Martin, quoting Martin Luther King Jr., whose own death was remembered yesterday, and calling the family to "fight for the pursuit of justice."
"Yet again an innocent black man has been killed," Paultre Bell wrote, setting up the letter, which was published in full on TheGrio.com. She goes on to describe the "living nightmare" it has been for her and her two daughters, one of which was an infant at the time of Bell's death, "to see another innocent young man's life senselessly taken away over his demeanor."
Paultre Bell draws parallels between the attention her husband's case received and the national outcry that erupted following Martin's death:
Over the past five and a half years, what I have learned throughout protest after protest, rallies, a criminal trial, the independent investigation of the federal Department of Justice, along with civil proceedings and the departmental charges hearing almost six years later of the police officers who killed my husband-to-be back in 2006, faith and endurance are the keys to everything. God will not forsake you, and through his grace and mercy you will find the strength to continue please remember this.

Trayvon's death is not in vain, and yes, I know these words may find you a bit too soon in your mourning process to clearly grasp my intentions.
Like Martin, Sean Bell, then 23, was unarmed when he was gunned down in a barrage of bullets outside a strip club on the night of his bachelor party.